Image: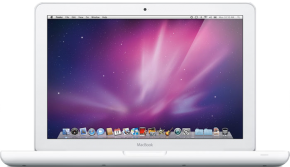 2009 Apple MacBook 13" Polycarbonate Unibody
Give us a few details about your computer to help us provide you with the highest quote.
Text:
PLEASE NOTE: This is ONLY for models that say A1342 on the bottom. It's NOT for models that say A1181 on the bottom or that have a separate trackpad button. We can no longer accept those.